The latest and the best Ledger Nano series of crypto hardware wallets currently has to offer: Buy it here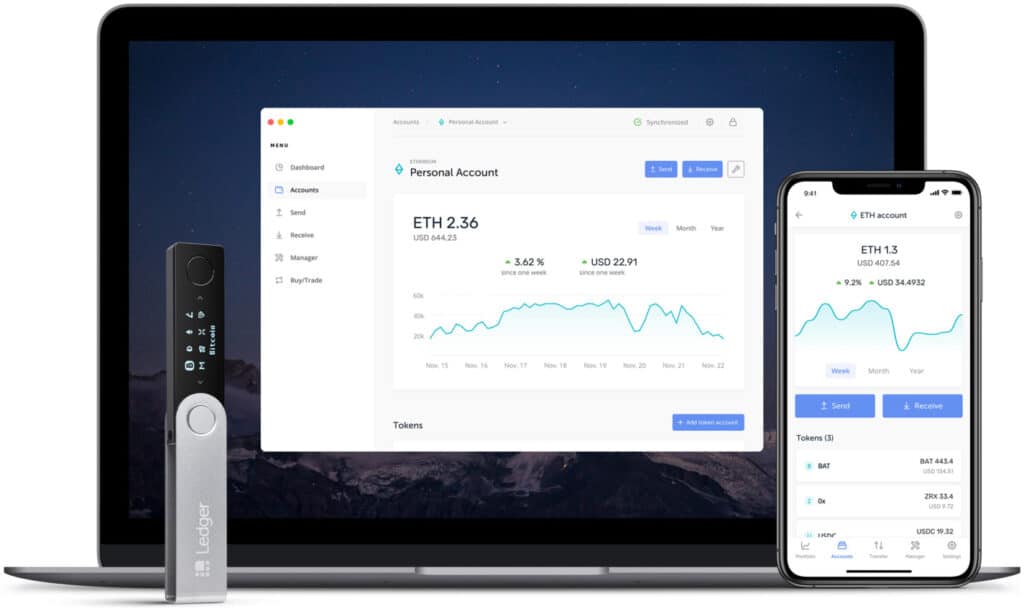 If what we've told you in plain words so far is not enough, proceed with the "sales pitch" below: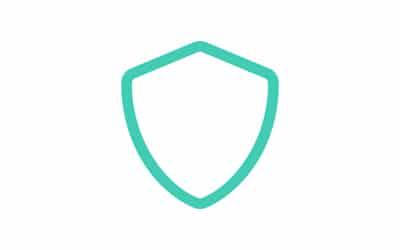 Mobility
The Ledger Nano X is Bluetooth® enabled. Connect it to your smartphone with Ledger Live Mobile app and safely transact anywhere. All Bluetooth communications are encrypted end-to-end to protect against any security threat.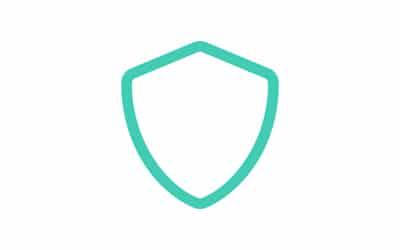 Security
Your private keys, giving access to your coins, are stored in a certified secure element (CC EAL5+), the same chip as the one used in your passport and credit cards.
Multicurrency
Manage more than 1.100 crypto assets using Ledger Live or other compatible wallets. Thanks to the extensive memory capacity, Nano X can store up to 100 applications at the same time.
Easy to Use
We designed the Ledger Nano X to be as intuitive as possible: 2 buttons, 1 big screen, that's all you need to control your device.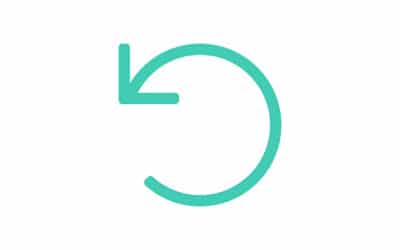 Backup & Restore
Your crypto assets stay secure even if you lose your Ledger Nano X or it gets wiped after 3 wrong PIN attempts: your 24 key words (plus optional BIP39 passphrase) are backed up on a recovery sheet, and your accounts can easily be restored on any Ledger device.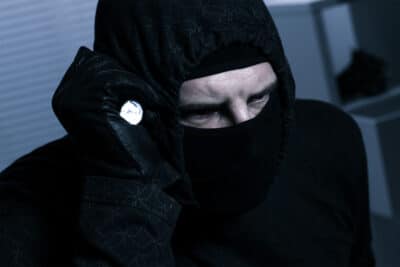 PIN Code
As an additional security measure, your device is additionally locked by a 4 to 8 digit PIN code that resets your wallet after 3 wrong attempts, should your hardware wallet fall into the wrong hands. Fear not however, you can easily restore all your keys and crypto on another Ledger device with the use of your 24 word recovery seed phrase.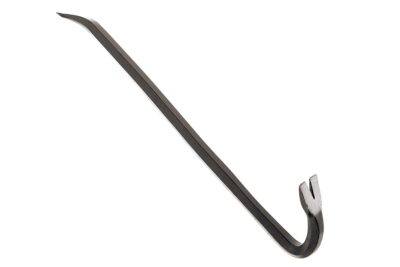 Tamper Proof
No need for an anti-tampering sticker to protect your device. The secure chip checks the integrity of your device each time it's powered on. Much better than any sticker would! To make sure your Ledger device is genuine and not fraudulent or counterfeit, please head to their website and perform the verification.
Shielded Against Attackers
Ledger wallets are powered by BOLOS, a unique, proprietary operation system developed by Ledger. This system creates an individual shield around each app on your Ledger wallet to protect them against attackers.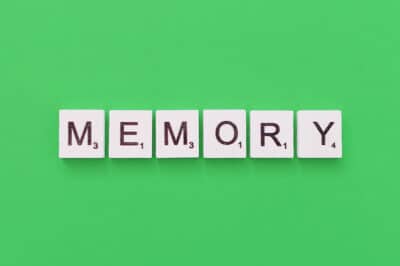 Extensive Memory Capacity
Thanks to the Ledger Nano X extensive memory capacity, you can install up to 100 applications (wallets for different coins) on one device at the same time.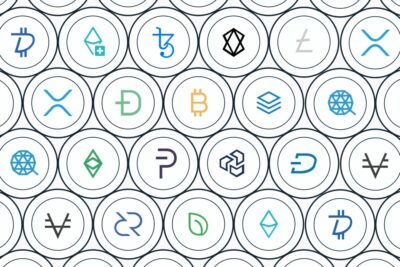 All Your Assets, One Device
Manage more than 1.100 crypto assets using Ledger Live or other compatible wallets.
Ledger Live
The Ledger Live app enables you to easily and safely check your balance, and send or receive crypto assets from your smartphone or computer within a familiar environment of a Ledger protected software wallet.
Buy Ledger Nano X here or check out its cheaper but just as secure small brother, Ledger Nano S.
Please know that while we may use affiliate or partner links when available, this does not by any means affect our judgement. We only suggest the products and services we truly believe in and use ourselves, and we will always advocate for and promote use of the better product or service, no matter the affiliation or partnership.