CumRocket and the Power of Elon Musk Tweet
When Elon Musk tweeted "Canada, USA, Mexico", spelling out an acronym "CUM", many assumed he was referring to the "United States–Mexico–Canada Agreement" (former NAFTA), but with an Elon Musk twist. Because you know… it would make for a totally better acronym than what they came up with (USMCA).
Or maybe it was just me?
Low and behold, barely a day later Musk decides to bless us with yet another tweet, this time dispelling any doubts one might've had regarding the meaning of his previous tweet.
CumRocket To the Moon
Within literal minutes of his "Cum Rocket to the moon" tweet on June 5, CumRocket (CUMMIES) skyrocketed from $0.067 to $0.284 (+330% instant gain) before crushing back down to $0.114 some half hour later, and is currently trading at $0.1746 (+168.95% 24hr gain).
Spaniards to Be Taxed on 'Overseas' Crypto Holdings
As reported by El Economista, the Spanish parliament has voted in favor of a controversial new law that will require Spanish citizens to report their overseas crypto holdings, as the government appears ready to impose more control and regulation over the growing crypto sector.
According to an official government release, the new law will require Spaniards "to report their holdings and operations with cryptocurrencies," on crypto held both domestically and abroad if the transactions "affect Spanish taxpayers."
According to the release, information will be required on the balances and holders of the coins, as well as on all types of operations that have been carried out with them.
"Due to their proliferation and popularity among investors and savers, it is necessary to take greater control over cryptocurrencies"
The new regulations will make it "mandatory to inform" the tax body on annual declarations of assets and property.
The bill, named the 'Law on Prevention and Fight Against Tax Fraud' (Ley de Medidas de Prevención y Lucha contra el Fraude Fiscal), also contains other provisions intended to fight tax avoidance, and will give tax bodies the power to conduct spot checks on "homes and businesses".
The bill has been in the works since last year, when the Council of Ministers gave it the green light, and still needs to be ratified, now that the senate voted in favor in a majority vote.
Once ratified, it will see "overseas" crypto holdings integrated into the often criticized Modelo 720 system, which requires Spaniards to complete exhaustive declarations of their overseas real estate holdings.
Charles Hoskinson Explains Why He Believes Cardano Is Superior to Ethereum 2.0
While Cardano (ADA) supporters like to refer to it as an Ethereum killer, Charles Hoskinson, founder of Cardano, said that Ethereum is actually "killing itself" by replacing the current proof of work (PoW) version with Ethereum 2.0, a new proof of stake (PoS) iteration.
When asked if Ethereum 2.0 could also be seen as a Cardano killer, now that it's switching to PoS as well, Hoskinson said that he does not see it like that since Cardano is the market leader in PoS, implying hat their longer experience with PoS gives it an upper hand over Ethereum in PoS space:
"We are leading that fight. We were first to the market… Engine doesn't make a BMW a BMW. It's a part of it, but you need a whole ecosystem, a whole collection of things."

CHARLES HOSKINSON, MAY 26, 2021
Subjective: Assigning such prominence to the fact that Cardano was the first to market with PoS over Ethereum sounds like a weak argument seeing as Ethereum, along with Bitcon is becoming a household name, whereas Cardano… well, is not yet. So this whole argument of "first to market" that is based solely on the validation protocol being used falls somewhat short and makes us seriously wonder why Mr. Hoskinson would spit in his own cup by implying that being first to market carries such weight, seeing as ETH is actually the grandfather of smart blockchain and the true pioneer of the said space.
Fun fact: The first cryptocurrency to adopt the PoS method was Peercoin. Next, Blackcoin, and ShadowCoin soon followed suit.
Governance, interoperability, and user bases
The creator of Cardano also touched the topic of governance, saying that Ethereum 2.0 has bowed out, which he said would make it hard for the ecosystem to evolve once its founders retire or lose prominence, whereas enabling on-chain governance is a vital part of Cardano's roadmap.
He also compared Bitcoin (BTC), the largest cryptocurrency by market capitalization, and the grand father of all cryptocurrency, to a "wood-powered steam engine" due to its slow evolvement.
"You have those Bitcoin core developers who desperately want to evolve the system: even though core developers want to implement multiple improvements like smart contracts and side-chains, they can't get anything done."

CHARLES HOSKINSON, MAY 26, 2021
Hoskinson also pointed out that Ethereum is not as interoperable for now as some other similar blockchain projects such as Cardano, Cosmos and Polkadot (among others) that made sidechains available on their network.

And finally, he claims that Eth 2.0 and Cardano on top of different technologies and philosophies also have different user bases:
"We are bringing millions of people in Africa that simply Ethereum doesn't seem to care about… outside of South Africa and a few well developed places in Africa."
GameStop Is Building an Ethereum-Based NFT Platform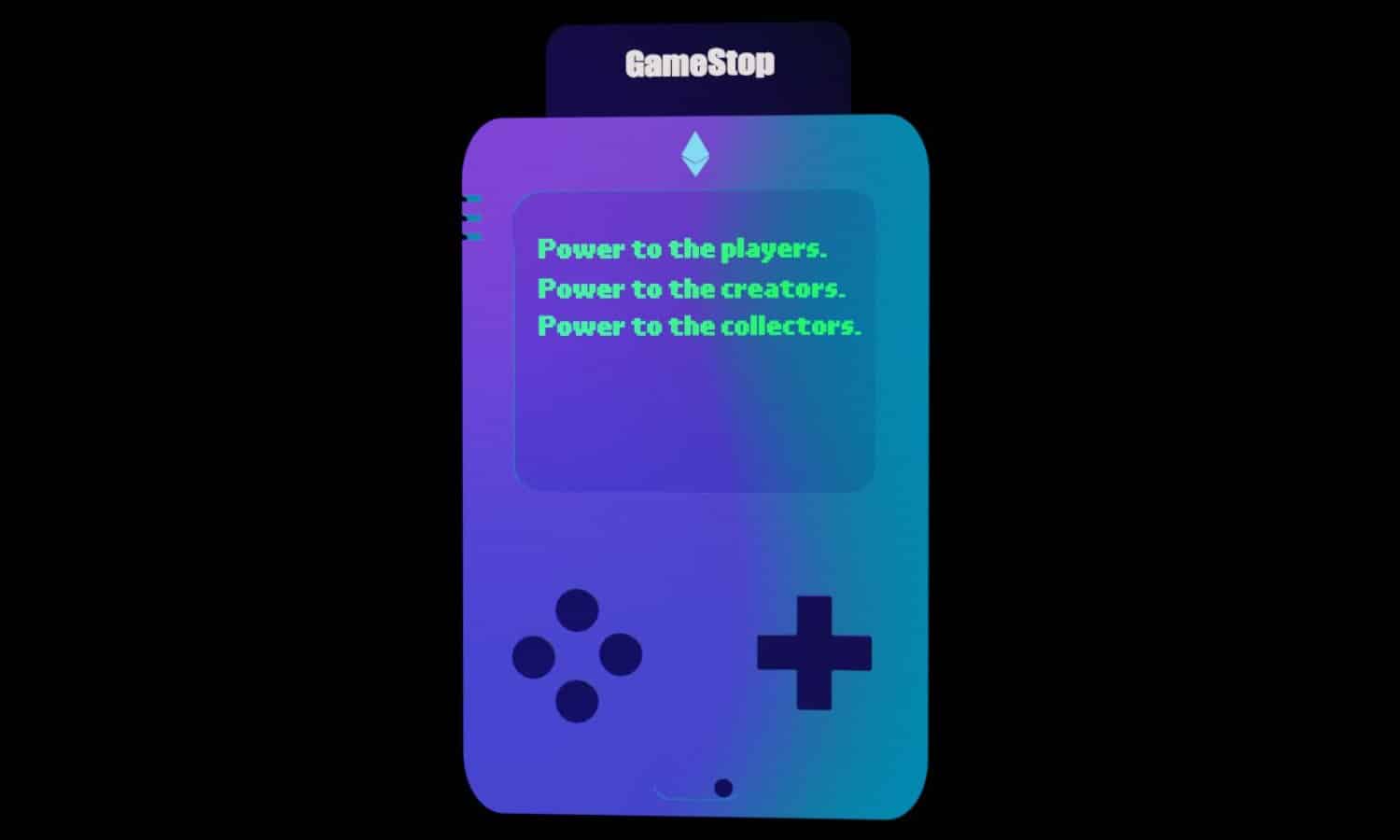 The Texas-based video game retailer GameStop (NYSE: GME) has seen a breath of fresh air this year thanks to the Reddit community "longing" its stock in a coordinated attempt to short squeeze the Wall Street elites, and is now looking to further capitalize on the new found fame by launching an Ethereum (ETH) based non-fungible token (NFT) platform.
The exact scope of the project is unclear, but they launched a NFT-themed website on 25 May under the subdomain nft.gamestop.com, with a landing page featuring only a retro animation of a Gameboy like device with the words: 'Power to the players. Power to the creators. Power to the collectors,' on its screen.
While the website doesn't provide much additional information that would explain the details of the GameStop's NFT project, the text accompanying the animation might suggest NFTs will be gaming related.
According to the website, they are currently assembling a team of designers, marketers and gamers for their new project.
"We are building a team. We welcome exceptional engineers (solidity, react, python), designers, gamers, marketers, and community leaders. If you want to join our team, send your profile or something you've built to: nfteam@gamestop.com"
The company hasn't issued an official statement about its NFT project yet, but the website includes a link to an Ethereum smart contract address, which reveals that as part of the plan for the new platform, GME has already created an ERC-721 standard token, used to create NFTs.
Contract address: 0x13374200c29C757FDCc72F15Da98fb94f286d71e
Matt Finestone, head of Blockchain at GameStop posted the following tweet on the same day:
To which another user, who seems to be employed on the NFT project as an NFT designer, replied: